Corporate wellness has fast become a focal point for many businesses across the UK. In today's world, more and more people are tuning in to their own personal health and wellbeing, so it's no surprise companies are following suit by implementing employee wellbeing strategies.
There are a ton of benefits for employers who take employee wellness seriously. Not only will it make you a more attractive employer, but employee wellbeing programs can also improve staff motivation and productivity levels.
8 strategies to enhance wellness in the workplace
1.  
Corporate yoga/meditation
Many businesses now offer corporate yoga and meditation classes. Even if your team is working remotely, you can still receive classes online (what can't you do online nowadays?!). Yoga and meditation are great tools for relieving stress and the gentle yoga exercises will help to reduce any aches and pains from slumping over a desk all day.
2.  
Fruit baskets
Who doesn't love a fruit basket? It may seem like a small change to implement, but employee wellness needs to be approached from all angles to be as effective as possible. It's not about introducing one new idea/activity, but about creating a workplace environment that's all-encompassing when it comes to wellness. It's the little things that make employees feel supported even in the most subtle of ways.
3.  
Strict break times
Most employees are guilty of working through their lunch breaks, particularly during busier periods. But it's in your interest to cultivate a workplace culture that promotes taking full breaks. Employees will return to their desks feeling more recharged than they would have done when working through their lunch.
4.  
Breakout areas
It's all well and good taking your full lunch break, but unless you've created a breakout area where employees can escape their desks, it's not going to be very effective. Leaving their screens and emails behind, your staff members will be able to use the change of scenery to switch their minds off from work activity during their breaks.
5.  
Promoting sick leave
Some workplaces foster a culture where employees are proud to 'soldier through' and come to work when they're not feeling their best. But if you really want to build on your employee wellbeing strategy, you should try taking a leaf out of Germany's book. In German working culture, sick days are promoted and staff frown upon any colleagues who try to brave a cold. Ensure your management team is reinforcing the message of staying home to rest and restore.
6.  
Flexible working arrangements
Offering flexible working arrangements is one of the best ways to support your employees' wellness. People have all sorts of commitments from childcare to pet care to elderly care. Offering flexible working solutions like flexitime and hybrid working is a sure way to bring more ease into their lives. And the same goes for employees who don't necessarily have extra commitments - having a healthy work-life balance should be available to all.
7.  
Revamp your office
Your office environment can have a big impact on employee wellbeing. Spaces that are cluttered, dark, cold and not well maintained can negatively impact stress, anxiety and motivation levels. Instead, invest in redesigning your workspace to make sure it's well lit and has neutral coloured walls. Plants and diffusers are also shown to positively impact mental health and productivity.
8.  
Positive culture
All of the above changes can only be successful if your workplace culture is aligned with corporate wellbeing. Having a culture that enables blame and gossip will ultimately trump all the initiatives you put in place. Focus instead on cultivating a culture that views mistakes positively, encourages collaboration and celebrates everyone's wins.
Hiring in 2022?
Fixed Fee Placements specialises in providing low-cost recruitment solutions to a variety of businesses across the UK. To discuss your hiring needs, speak with one of our consultants today on 01865 655 298.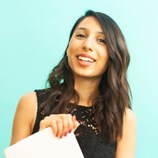 Vanessa Ramkissoon | Recruitment Content Expert