As we settle into the year 2022, many businesses and industries are still facing a shortage of talent, with many companies left scratching their heads about how to attract more candidates. A recent survey showed a whopping 48% of respondents switched roles in 2021!
Whilst it's good to keep your candidate attraction strategy fresh, it's just as important to keep your employee retention strategy even fresher. You can attract all the talent you want in the world, but what good is it if you can't retain 'em?
With employees handing in their notices left, right and centre, we need to understand what influences people to stay with their employer, despite other opportunities being available.
Here are the top 6 influences keeping people in their jobs:
Salary
Work-life balance
Job security
Flexible working
Work atmosphere
Career progression
Top reasons employees stayed with their company in 2021
According to a recent survey of 6000 candidates, the following were ranked the
most influential factors keeping people in their role:
1.   Salary
Evidently, money talks. The survey showed that 22% of respondents ranked salary as the top reason for keeping them in their role. Although you have budgets to stick to, you have to weigh up the cost of finding a new hire should an employee leave for a better salary. Make sure your company has regular salary reviews in place and is keeping up with the market rate. You can gauge the market by using salary checker tools, or by talking to your most trusted recruiter.
2.   Work-life balance
Work-life balance is high up on the list of reasons why your employees would want to stick around. Gone are the days of expecting your employees to burn the candle at both ends. This isn't sustainable and the corporate world is fast-evolving to recognise this. If you want to retain your talent, you need to reevaluate your work culture and actively promote a healthy work-life balance.
3.   Job security
After the shake-up of 2020, it's no surprise that job security climbed its way up the ranks in 2021. With job security becoming more of an important consideration, your company needs to project stability and growth. It's never been more important to celebrate your wins and talk about your plans and visions to make your employees feel confident in their choice to stay with you.
4.   Flexible working
12% of respondents said flexible working was the most influential factor for staying with their employer. Flexible, remote and hybrid working is the new normal - and it's here to stay. Before the pandemic, just 16% of respondents worked from home. In 2021, 11% were hybrid and 26% were fully remote. So if your company isn't proactively trying to find ways to make flexible working a more permanent fixture, you're going to struggle to compete with other companies and retain your staff.
5.   Work atmosphere
The work atmosphere was ranked equal to flexible working. This tells us that employee retention isn't just a simple matter of dishing out pay rises. It has to go beyond that in order to increase employee engagement and implement an atmosphere that's both positive and collaborative - and this starts during the onboarding process. And when it comes to office politics, your team needs to have a zero-tolerance policy towards gossip to help cultivate a respectful and professional environment.
6.   Career progression
Finally, career progression was ranked by 11% of respondents as the most important factor when deciding whether to stay with an employer. It's important to take the time to understand your team's career aspirations, and to put in place a structure to help them achieve their goals. Training programs and sponsoring qualifications are both great ways to support your team with their progression. And don't forget - it's in your interest to see them progress too!
Retention is a full-time job
What's clear is that there are no quick fixes when it comes to retaining employees in 2022. Sure, you may be able to retain a small number with a counter-offer, but more often than not, they'll still end up leaving within 6-12 months. If you're serious about employee retention, you need to create a retention strategy that is flexible and encompasses every aspect of the business from salary to culture to contracts.
Let's talk...
Struggling to find the talent you need? Fixed Fee Placements offers budget-friendly recruitment solutions to companies in Oxfordshire, London and Birmingham. Get in touch below to discuss your hiring needs.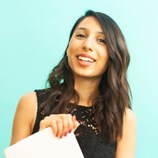 Vanessa Ramkissoon | Recruitment Content Expert