Do you want to take your career in a new direction? Tired of your current work and need some more excitement in your professional life? Well, 2022 has got your new job title written all over it. The UK job market is well and truly thriving and many industries are crying out for candidates. Although you may be feeling all kinds of anxieties and fears about making such a big change, there's really never been a better time to finally make that all-important career move.
So what are you waiting for? Let's get planning your 2022 career change.
6 steps for a successful career move
1.  
Get clear on your direction
The first step in changing your career is knowing where you're headed. Many people make the mistake of initiating a career move without giving their next step the proper thought.
Reflect on your current role -

When it comes to planning your career move, your current role holds an immense amount of value. Think about all the elements you've enjoyed about your role, and where it's fallen short. Can you use this to identify some non-negotiables for your next role?

Pick something you'll enjoy

- The real key to a fulfilling career is finding something you'll enjoy - don't just follow the money or you could find yourself hitting up the job boards sooner than you planned.
2.  
Upskill
When making a career move, chances are you'll need to broaden your skillset. Once you've clarified the direction you want to take, use the job boards to find out exactly what skills/qualifications employers are looking for. This may mean enrolling on a course, or you may be able to pick up some more responsibilities in your current job. Either way, all of these new skills will go straight into your CV to help you stand out.
3.  
Network
Start using events and social media platforms to grow your network in your new field. Not only will this help you gain more insight into the industry, discover new companies and keep your finger on the pulse, but you never know what doors it will open.
4.  
Update your LinkedIn
Make sure your LinkedIn profile is updated with all your most recent roles, skills and responsibilities. Recruiters use this platform all the time to headhunt candidates, so you may as well optimise your LinkedIn profile to help the process along.
5.  
Work with a recruiter
A recruiter can be an incredibly valuable resource to have during your career move. Recruiters have the inside scoop on what's moving in different industries and are able to offer unique insights into employers, salaries and promotions, and can be a great help when it comes to negotiating the best possible package for you.
6.  
Get applying
Of course, no career move would be complete without taking action. This is when it starts to get real. You can plan all you want, but at some point, you have to overcome your fears and start taking those seemingly scary steps towards your dreams. Try not to place all your eggs in one basket - apply for as many jobs as possible using recruiters, job boards and LinkedIn to keep the ball rolling.
Ready to get the ball rolling?
Making a big career change can be a scary step, but it's also an exciting one! Here at Fixed-Fee Placements, we always have new job opportunities popping up. Why not upload your details or give us a call today to discuss your next move: 01865 655 298.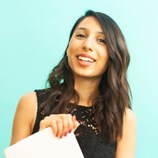 Vanessa Ramkissoon | Recruitment Content Expert