Candidate scarcity is at a high. Now more than ever, candidates are in demand and have plenty of exciting hybrid working opportunities luring them in from every angle. It's never been more important to hone in on your employee engagement strategy to help keep your staff retention high and your business operating optimally. And with 85% of employees saying they're not engaged in the workplace, there's plenty of room for you to grow!
Let's take a look at some effective ways to improve your employee engagement in 2022.
6 powerful strategies to increase employee engagement
Social events
Having a social element to your work culture is essential to improving your staff engagement. But since the start of lockdown, 75% of employees said they felt more socially isolated. Agreed, it's certainly more difficult to arrange traditional social events while weaving around the latest restrictions, but it's vital your company adapts to this. Employees thrive when they have a sense of kinship with their colleagues. Whether it's Friday drinks, a quarterly get together or even a monthly virtual pub quiz, find ways to create a social offering for your employees.
Recognition
Recognition is a crucial part of employee engagement. 69% of employees said they'd work harder if they felt more appreciated. This is something to work on with your leadership team, ensuring they're providing recognition for their team's efforts both collectively, and individually. This can be done in a group setting in team meetings, but also on a 1:1 basis. Having awards like 'employee of the month' is a good option, but don't let this be the only time your leaders recognise their team, otherwise many employees will be overlooked.
Incentives
Incentives are a great way to boost employee engagement. And they don't always have to be of monetary value like bonuses, commission and prizes. They can also be little perks like being able to leave 2 hours early on a Friday or winning the best parking spot for a week. These are all ways to help employees feel more engaged and brighten up their week.
Feedback surveys
It goes without saying that one of the most vital elements of improving your employee engagement is receiving employee feedback. You can read all the tips you want, but hearing feedback from your workers is the most valuable insight you can get. After all, they know your business better than any blog post out there. Just make sure all feedback is submitted anonymously!
Career progression
According to SHRM's employee engagement report, only 29% of employees are happy with their career progression opportunities. If employees feel like they've hit the ceiling with their progression, they'll soon lose motivation and drop productivity. Try reviewing your career progression opportunities to ensure everyone has something to aim towards and make sure all your staff are aware of what opportunities are available to them whether it be a promotion, training or more responsibilities.
Wellbeing initiatives
Incorporating wellbeing initiatives into the workplace is a great way of showing your employees that you care about their mental health. Since the start of lockdown, companies have made more efforts to improve their wellness offering to support their workers. By offering initiatives like corporate meditation, healthy snacks and flexible working, you help to build a stronger bond with your employees and create a healthier and more devoted team.
Ready to grow in 2022?
If your aim in 2022 is to expand your team, you'll need the right assistance to help you build a hiring strategy and find the right talent. Fixed-Fee Placements specialises in budget-friendly recruitment solutions. Speak with one of our advisors today to discuss your 2022 hiring needs: 01865 655 298.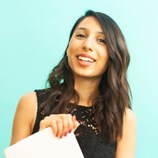 Vanessa Ramkissoon | Recruitment Content Expert