Wondering how to onboard your new employees? Good! Onboarding can often be overlooked by employers, but it's such a crucial part of the hiring process. A solid onboarding process can be the difference between the employee's success or failure.
Sure, the employee's success is fundamentally down to themselves, but there are ways you can support your new staff members, and give them the building blocks for success. What they build with those blocks is entirely up to them!
What is onboarding?
Onboarding is the process of integrating your new employee into your business. It's the period of time where they find their feet, learn the company rules, and embark on any training programs. By the end of the onboarding period, your new employee should be 'on board' with the company aims and rowing in the same direction as the rest of the team!
How to successfully onboard new employees in 7 steps
1.  
Make contact ahead of time
You always want to reach out to your new employees a few days before they actually start. They're likely to feel a little apprehensive, but hearing from you will help settle their nerves. Send across any paperwork or contracts that need completing, and let them know what to expect on their first day, and in their first week.
Bonus tip
There's nothing worse than turning up on your first day to discover there's no canteen. Let them know if they need to bring lunch!
2.  
Start with a warm welcome
The most basic part of onboarding is to make sure your new starter feels welcomed on day 1. Brief your team in advance to let them know a new staff member is joining, and start the day off with an introduction. Give a brief overview of the employee's background and their new role within the company, and also point out what everyone else's role is within the organisation.
Ice-breaker tip
If any of your pre-existing members of staff have any infamous habits (like drinking 10 cups of coffee in a day) mention these in the welcome meeting to break the ice a little!
3.  
Structured training
Nothing quite says 'sink or swim' than telling your employees to pick it up as they go along, does it? It's your job to thoroughly map out the key skills you need your employee to learn, and put in place a structured training plan to help build on those skills. Your training can include mentorship, shadowing, classroom-style learning, external or even online training.
Bonus tip
Try to account for different learning styles in your training plan. The best training plans also include a written training manual!
4.  
Clarify expectations
Whilst you'll need to provide support and training to your new hires, you also want to make them fully aware of what's expected of them during their probation period. This includes what they'll need to achieve in order to pass their probation with regards to behaviours and tangible targets. It's important to be crystal clear from the get-go so there's no confusion, grey areas or surprises further down the line. Make sure this is all provided in writing as well as verbally!
5.  
Create an employee handbook
Having an employee handbook shows a certain level of professionalism and sets the tone. It should contain everything covered in the orientation, and all your company policies as a point of reference for new staff members. It doesn't replace the act of telling them about the rules, but it's more of a helpful document to remind them of the company rules.
Bonus tip
Include an FAQ section in your employee handbook that provides an easy way to answer all those repetitive questions!
6.  
Set goals
Goal-setting is a powerful way of motivating your employees and giving them something to work towards. The goals for newcomers are going to differ from more experienced employees. But if you map out goals for their first 30, 60, 90 days, your employee will have a good overall picture of what they're aiming for. Goal-setting is also key in tracking their progress, identifying their strengths and areas where they need more support.
7.  
Arrange regular 1:1s
It's important to give your newcomers more support and attention than you normally would for other staff members. They're likely to feel unsure of themselves and need regular guidance to steer them in the right direction. In your 1:1s, you can be tracking their weekly progress towards their longer-term goals, and talk about any additional training they might need if they're struggling in certain areas.
Let's talk!
Are you looking to make your next hire? We'd love to help you. Call us today on 01865 655 298 to discuss your hiring needs.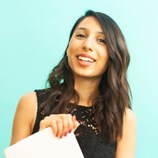 Vanessa Ramkissoon | Recruitment Content Expert