Working in admin can open you up to a wide range of career opportunities once you get your foot in the door. The great thing about working in administration is that you gain a nice variety of transferable skills that can take your career in different directions. You could end up working as a project manager or a senior administrator, or it could even lead you down the HR route.
But how do you get started with a career in admin? What are the most essential admin skills for your CV?
Organisation
Attention to detail
Teamwork
High level of English
Computer literate
Process-driven
Data entry
Multitasking and prioritisation
Is admin right for you?
Before you jump straight into applying for admin roles, you want to make sure it's right for you.
People who work in admin tend to be organisation-obsessed and get a kick out of transforming chaos into order. They enjoy working in steady environments with lots of processes, rather than fast-paced environments that are constantly changing. Admin roles are heavily computer-based and involve a lot of paperwork, so you'll also need to enjoy working on computers.
Top admin skills for your CV
Organisation
Being organised is an absolute must for an admin worker. As the backbone to a business, you're responsible for keeping all paperwork in check. In your CV, make sure you mention any responsibilities where you used your organisational skills.
Examples of organisation skills:
Filing paperwork
Appointment scheduling
Managing room bookings
Categorising information
Cleaning/sorting databases
Attention to detail
Administrators constantly handle important letters, contracts and numbers, so you need to have excellent attention to detail to avoid any mistakes slipping through the cracks. You must tell employers you have an eye for detail and are in the habit of triple-checking your work.
Teamwork
Business administration is often divided into different functions to make the work more manageable, and so administrators often work in packs. As a result, you'll need to be able to work well and communicate with other people in order for the business' admin function to operate smoothly. This is a great skill for your admin CV!
High level of English
Since administrators are often typing letters and liaising with people over email, they need to have an excellent level of English. Employers need to know they can rely on you to use English in a professional context, and that their correspondence won't contain any embarrassing typos!
Computer literate
Administrators need to be computer literate since they're usually using software, spreadsheets and programs such as Excel to complete their work. In your CV, always highlight whenever you've used software or computers to process or record data.
Process-driven
As an administrator, you'll be following processes and procedures on a daily basis. But not everybody can easily follow processes. So make sure you include this skill on your CV to show you've got what it takes.
Data entry
Data entry is a key part of any administration role. Whether it's entering customer details onto systems or recording important business figures onto software or spreadsheets, you're likely to be inputting data on a daily basis.
Multi-tasking and prioritisation
Employers look for administrators who can multitask and prioritise workloads. Administrators often have a long list of tasks to do, so you'll need to be able to spot and manage the things that need your attention most urgently.
Qualifications to jazz up your admin CV
If you really want to stand out from the crowd, you can take an online course in something admin-related. Here are some skills that will really make your CV pop:
Business administration course
Excel course
GDPR course
Project management course
CV ready
Although these are all great skills and keywords to include in your CV, it's important to remember to give tangible examples of how you've demonstrated these skills at work, rather than just listing buzzwords! If you can do that, it won't be long before you're in that interview room delivering a winning elevator pitch.
Looking to start your admin career?
We're always looking for talented admin candidates. Click below to send us your CV today and we'll be in touch with any relevant positions!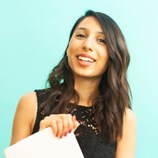 Vanessa Ramkissoon | Recruitment Content Expert