As the UK emerges out of the pandemic, one thing's certain: candidates are making up for lost time! During the height of lockdown, the job market could hear a pin drop with hiring managers shutting up shop. But fast forward to 2022, and the opposite is true. Managers can't get their vacancies listed quick enough! And candidates are changing roles like never before. The rate of job to job moves is currently at 3.2% which is a record high. And employers are desperate to find the talent they need.
So with all this going on, how is the Great Resignation changing the ways companies hire? Today, the team here at Fixed-Fee Placements is sharing some of our findings!
Leaner hiring process

Heavier reliance on recruiters

More headhunting

Hiring remote workers

Taking on trainees/junior workers
5 effects of the Great Resignation on the hiring process
Leaner hiring process
The current recruitment market is very much a matter of 'fastest finger first'. But there are lots of moving parts in the hiring process. In Q4 2021, HR professionals estimated their time to hire at roughly 4.5 weeks. But with candidates being so scarce, companies can't afford to keep them hanging around. As a result, companies are clubbing their heads together to streamline their hiring process. Ultimately, the aim is to reduce the time to hire.
Heavier reliance on recruiters
With the demand for candidates rising, so is the demand for recruitment services. In 2021, 39% of surveyed recruitment companies were increasing staffing levels. This is up 13% year on year. Where companies have tried to hire internally, many are now leaning on the support of a recruiter.
More headhunting
Gone are the days when you could rely on flinging a job advert out into the ether. In today's market, top talent doesn't go to you. You go to it. Candidates are being treated like royalty. Companies and pulling out all the stops to retain their top performers. This includes tactics like increased bonuses and flexible working. That's why the headhunting approach is sitting in the driver's seat. The focus is on targeting candidates who aren't actively looking for a new job.
Hiring remote workers
Many companies are letting go of the need to have workers in the office. Thanks to the remote working revolution, companies are able to find talent further afield. For many, this is the only option since local talent is getting harder to source. More and more companies are also offering hybrid working options as a way to make their opportunity more attractive.
Taking on trainees/junior workers
With talent being so scarce, companies are rethinking their hiring strategy. If you can't source readymade talent, why not create it? Companies are showing more willingness to train and develop the right people. So their hiring strategy is more focused on finding the right personality than the right experience.
Evolve to grow
The key to a thriving business is to never stop evolving, and that includes your hiring process. As the job market ebbs and flows, your business' hiring process must be willing to change too. It's the companies reacting quickly to change that are seeing the most wins.
Let's talk!
Struggling to find the right talent? Get in touch with our team to discuss how we can source talent while keeping costs down.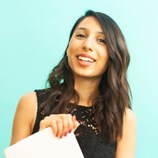 Vanessa Ramkissoon | Recruitment Content Expert