Coping with redundancy is emotionally exhausting. Knowing how to bounce back after redundancy can be even more draining. One day you're working in a seemingly stable job planning how you're going to spend your next payslip, the next you're wondering how many months you can survive on your savings. It's a total 'my whole world got flipped upside down' moment.
But out of every crisis, a new opportunity is born. Although you may not feel hopeful, we want to encourage you to use your redundancy as a doorway to create something better for yourself - no matter what your age.
8 ways to turn your redundancy into an opportunity:
1.   Map out next steps
Don't be so hasty to jump straight into the next role that comes along. Use this time to reevaluate what you liked and disliked about your previous job, and which direction you'd like to take your career.
2.   Learn new skills
The in-between phases of redundancy can be a great period to develop a new skill in preparation for the next step in your career. Perhaps this new skill will put you into a higher salary bracket, or open the door to a new career altogether.
3.   CV
If you're facing redundancy, it's time to give your CV some serious TLC. Reflect on the most important elements of your previous job and make sure your CV does you justice.
If CV writing isn't your forté, check out our top CV writing tips.
4.   Optimise your LinkedIn profile
In today's world, getting hired isn't just about having a fiver-star CV. For many people, LinkedIn is the first point of contact for getting hired. So make sure you give yourself maximum exposure by optimising your LinkedIn profile.
But remember, don't just optimise your LinkedIn profile - create new connections and make yourself visible there!
5.   Seek financial support
If times are hard and uncertain, there's absolutely no shame in signing up for Universal Credit whilst you get yourself back on your feet. The financial strain of being made redundant is stressful enough as it is - remove some of the burden by leaning on Government support.
6.   Set a budget
Again, financial woes are a huge part of redundancy stress. One of the first things you should do is get on top of your finances, understand your monthly outgoings, and create a budget to maximise the use of any spare cash.
7.   Apply for jobs
Once you've overcome the initial shock of your redundancy, it's time to start getting the ball rolling. Pick yourself back up and start applying for jobs. You may need to take a 'less than ideal' job whilst you find something more permanent - and that's okay!
8.   Be kind to yourself
Last but not least, remember you're not to blame for what's happened. The emotional impact of redundancy can be challenging. But it isn't a reflection of the value you can bring as an employee. It's something that's happened to millions of people across the UK through no fault of their own. There are employers who will view your redundancy as a blessing because you're just the sort of employee they're looking for!
There's no denying how deflated redundancy can make you feel, but we want to remind you that new opportunities are constantly popping up. Your redundancy could be just the tool to catapult you into a new and more fulfilling career.
Get in touch!
Are you looking for work following a redundancy? We'd hate to see your talent go to waste. Click below and we'll be in touch with any suitable opportunities!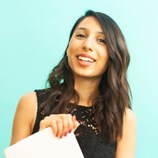 Vanessa Ramkissoon | Recruitment Content Expert