The new year is right around the corner and, by now, you should be starting to think about your 2022 hiring strategy. If your business is aiming for more growth and success in the new year, there's no doubt you'll want to recruit some fresh talent. But bringing new members onto your team should never be an impromptu process, but more a game of chess, where every move is carefully thought through.
With that being said, let's take a look at some of our top hiring tips to devise your 2022 recruitment plan.
8 recruitment considerations for your 2022 hiring plan
1.  
Start early
Most businesses launch their new year recruitment plans in January once budgets have been reset. But what most businesses are forgetting is that there's an opportunity to snap up the industry's hottest talent in December when most candidates are on annual leave and have time to browse the job boards. So be sure to start your recruitment campaigns in December and have your job adverts live over the Christmas period to get a head start.
2.  
Set your budget
Every hiring plan needs a budget to avoid overspending and running your business into the ground, particularly if you're a startup. Work with your Finance Director to allocate a budget and calculate how much you're able to spend per role.
3.  
Do a recruitment review
There's a lot of value in reviewing the year's hires. With your hiring and senior management team, work out how many hires you made, and how many of these hires were successful/unsuccessful and the reasons for this. This will reveal holes in your recruitment strategy and also the areas where you're excelling.
4.  
Know your struggles
As a business, it's important to understand where the company is struggling to make progress. With your Senior Management team, identify the areas that are holding your business back, and evaluate if/how this can be resolved with a new hire. Perhaps this will reveal skill gaps within the business that need filling by one individual, or maybe there will be a bigger need for several hires at a lower level. Be sure not to just evaluate in terms of revenue struggles, but in the overall business operation.
5.  
Consider upcoming leavers
Don't overlook any upcoming leavers in 2022. Whether somebody is due to retire or go on maternity leave, this could leave big gaps in your workforce if not accounted for in your hiring plan.
6.  
Align your hiring with your goals
An effective hiring strategy will base its plan on the business aims. Start by clarifying the business' goals for 2022 and evaluate what hires will be needed to achieve those aims (keeping in mind your earlier budget!). If you're planning on expanding into new locations, you'll likely need to account for a new sales team, including a Senior sales manager to drive the business forward. Equally, you may need to recruit more back-office staff to keep up with the consequent increase in administration.
7.  
Create a hiring schedule
Although some hires will be spontaneous and your hiring plan will alter throughout the year, all hiring plans need to map out a rough timeline for when you'll be recruiting. Which of your roles are the most urgent? How long will it take to train the new employees? Are some roles contingent upon the success of other business goals? Create a visual hiring timeline that can be referenced throughout the year.
8.  
Find a recruitment partner
Working closely with one recruitment company to meet your recruitment needs can completely transform the success of your hiring plan. Instead of juggling several recruiters and negotiating new terms of business with each consultancy, take the time to find a recruitment company you can rely on and who can work within your budget.
Flourish in 2022
During 2021, we've been expanding here at the Fixed Fee-Placements, and we now have more capacity to partner with new and exciting businesses for 2022! We pride ourselves on providing high-quality yet affordable hiring solutions while offering a first-class service, making it easy for you to execute your hiring strategy and manage your budget. To discuss partnering with us, call us on 01865 655 298.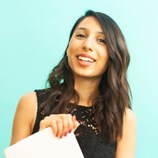 Vanessa Ramkissoon | Recruitment Content Expert