Thinking of starting a career in the Tech/Digital industry? Well, you wouldn't be the first and, by the looks of things, you certainly won't be the last! Tech/Digital is growing at an explosive rate. This means there's never been a better time to hop on board the Tech wagon.
There's a whole range of benefits of working in Tech/Digital, so let's take a closer look at what's on offer.
Top 6 benefits of working in Tech
1.  
Job satisfaction
One of the greatest parts of working in Tech/Digital is that you're often taking part in building a solution. Tech is full of innovation and is constantly bringing new creations to the marketplace that excite people and help resolve problems. Being a part of that revolutionary process makes a career in this space all the more rewarding and satisfying.
2.  
Booming industry
If 2020 taught us anything, it's to think about job stability before embarking upon a new career. Tech/Digital has proven itself to be a resilient industry, and many would argue it's been the unsung hero of the pandemic. We're living in an age of digital innovation and of growing dependence on technology and AI. This is only going to increase over time. If you're working in tech, chances are you'll never find yourself at a loss for job opportunities.
3.  
Attractive prospects
As you progress through the Tech/Digital ranks and develop your expertise, these industries offer some of the most lucrative packages on the market. Not only is the remuneration a huge selling point, but also the wide range of routes you could progress your career into is extremely attractive. When you sign up for a career in Tech, there's a whole multitude of opportunities ahead of you.
4.  
Creative work
Tech/Digital is a highly innovative sphere. You won't find yourself completing mundane tasks every day if you don't want to. Instead, you'll find yourself thinking creatively to solve problems and create new solutions. With Tech constantly evolving, no two projects will ever be the same. The world of Tech essentially knows no bounds, which makes it a very exciting industry to work in!
5.  
No degree necessary
One of the best parts about starting a career in the Tech/Digital space is that you don't need a degree. Sure, if you have 3 years to spare, completing a degree can be very handy for your career. But more and more candidates are entering into the world of tech without a degree thanks to the plethora of affordable online courses available. These courses can often teach you just what you need to know to start a career in Tech/Digital whether it be a coding course, data analytics or web development.
6.  
Continuous learning
As the Tech/Digital space is constantly expanding and seems to know no bounds, the same goes for your knowledge and learning. People who work in Tech are constantly evolving and developing their skillset through courses and training to stay ahead of the crowd. If you're someone who enjoys learning, you'll never be short of lessons in the Tech industry!
Let's talk!
Looking to make that next move in your Tech career? Click below to get in touch so we can discuss some relevant opportunities!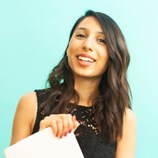 Vanessa Ramkissoon | Recruitment Content Expert