Small businesses are often underrated by the vast majority of people, and the benefits of working for an SME are frequently overlooked. It's that age-old tendency for people to assume that bigger is better. Surely working for a bigger company means a higher salary and better career progression, right?
Well, not always.
There are countless stories of employees rejoicing in their decision to switch from a PLC to an SME. SMEs have a lot to offer and, given the right opportunity, can provide you with a more rewarding career in every aspect. Let's take a look at the reasons to love working for a small company.
5 advantages of working for a small company
1.   
Feeling valued
When working for a large corporate, it's easy for you to blur into the background and get lost among an endless sea of faces. At an SME however, you're fully visible and the impact of your work is felt by the whole organisation. Therefore, it's common for employees to feel more valued and recognised for their work and achievements when working at a smaller company.
2.   
Easier to diversify your skillset
The great thing about working at an SME is the flexibility of being able to take on additional responsibilities quite easily. You're not confined to the walls of your job spec. So if you're not enjoying elements of your role, or you're really keen to pick up a new skill, it's usually just a matter of having a conversation to get the ball rolling.
If you want to adapt your role in a larger company, there are usually stacks of protocols and approval processes to jump through before you're given those privileges. Also, the large and complex business infrastructure can often make it a logistical nightmare to open you up to new skills in bigger companies.
3.   
Tight-knit culture
Small businesses are renowned for having a warmer, more jovial family atmosphere. There's a strong focus on culture and creating a team atmosphere and making everybody feel included. Smaller companies will often have meetups outside of office hours, whereas large companies can have a more stale and individualised atmosphere in which you can struggle to create a closer bond with your colleagues.
4.   
You can learn the business inside out
One of the benefits of small businesses is that they aren't compartmentalised in the same way as large corporates. Usually, everyone works together under one roof. This gives you the opportunity to understand different departments and people's roles, and really grasp what happens at every turn of the business. So whether it's learning what happens at the point of sale, or in the back office, there's a lot of inter-departmental interaction in small businesses.
In a PLC, roles are created in silos that rarely interact with one another. It's near-on impossible to understand the entirety of the process in a large company, especially when different departments are operating in different cities, let alone different countries!
5.   
Make a big impact
For all you ambitious people, smaller businesses provide a fantastic opportunity for you to take the bull by the horns and make your mark on the business. Not only do small businesses listen to your ideas, but they're also quick to implement any standout ideas that will help to drive the business forward. Instead of being given a tiny piece of the pie to work on, smaller companies allow you to get stuck in because the business isn't divided into tiny fractions as in large corporates.
If you're keen on making a name for yourself and building a portfolio of business success stories, an SME is the place to be.
Get in touch!
So what do you think? Starting to warm up to the idea of working for an SME? Here at Fixed-Fee Placements, we pride ourselves on partnering with some of Oxfordshire's most exciting SMEs. If you're looking for your next career move, call us on 01865 655 298.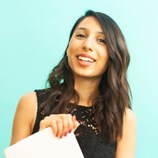 Vanessa Ramkissoon | Recruitment Content Expert