When it comes to selecting a recruitment agency, is bigger always better? Is there even a difference between the two? Don't they all do the same thing?
Most hiring managers are surprised to learn that there's a big difference between small and large agencies, and selecting the right agency can make a huge impact on your recruitment experience.
Being a small agency ourselves, we're of course biased! But we want to tell you, in our own words, why working with a small agency can be a better choice for your business.
1.  
Small agencies are flexible
Large corporates have had to implement rigid infrastructure and processes to be able to function at such a scale. The problem is, it can be very difficult for them to deviate from their standard protocols. Small agencies, on the other hand, don't have this problem. They have the ability to flex and adapt, tailoring their recruitment process to suit your needs.
For example, if you want every candidate to be video interviewed before submitting them, that's easy enough for a small agency to implement. Large corporates, on the other hand, may have a harder time implementing this into the process if it's not already part of their standard procedure.
2.  
You only have one point of contact
Larger companies often segment the recruitment process so different people handle different stages. With smaller agencies, consultants are usually trained to handle the entire recruitment process, giving you one point of contact to guide you through from start to finish. There's no need to flit in between different consultants and departments before getting an answer to your question - all the answers you need sit with one consultant.
3.  
You're treated like royalty
Bigger agencies often have large client bases which can result in your business fading into the background, and having somewhat of a transactional relationship. There's also that corporate culture that can seep into your business relationship. Smaller agencies, however, have a more family feel and focus on becoming your partner, not just your supplier. They don't have the same volume of clients as larger companies, so the value of clients is truly felt and appreciated. Smaller agencies tend to go the extra mile to impress and retain their clients and offer a more personable experience.
4.  
The hiring process evolves at a quicker rate
As technology advances at an astonishing speed, recruitment should too, right? Although large companies do invest in their recruitment technology, it isn't as easy for them to roll out new tech across their business due to the scale of the company and complex infrastructure.
This is where smaller consultancies have an advantage as they're able to swiftly implement and trial new types of technology, such as AI and video interviewing software, to enhance the recruitment process.
5.  
They're quicker off the mark
The benefit of using a small agency is that they don't have tons of red tape preventing them from signing off on new vacancies or any special requests. Need to tweak a few things in the terms of business? No problem! With larger companies, there can be inter-departmental approvals needed which can be time-consuming and cause delays in your recruitment process.
Get in touch!
Working with smaller agencies offers many benefits, often providing a more tailored and specialist service. There are pros and cons to working with both small and large agencies, but we hope that this article has clarified whether working for a boutique agency is right for you.
Ready to experience what a small agency has to offer? Give us a call on 01865 655 298.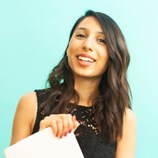 Vanessa Ramkissoon | Recruitment Content Expert