Attracting the right talent in 2022 is tough for any company. Attracting the right talent in 2022 as a startup on a low budget is something else. You don't have a strong reputation, nor do you have the budget to offer the highest salaries.
Clearly, hiring great talent as a startup company can be a little trickier than attracting candidates as an established company. So to attract great employees, you're going to have to think a little more innovatively.
Here are some tips for hiring as a startup
Design and promote and unique culture
Build excitement around your mission
Offer low-cost perks
Emphasise the experience employees will gain
Offer flexible working arrangements
Be honest about the graft
Carry out a 'meet the team' during the interview process
Give your job adverts some TLC
Work with a budget-friendly recruiter
9 ways startups can attract better talent
Design and promote a unique culture
Never underestimate the power of a great culture. Where some companies tend to foster a stiff and corporate style culture, you have the opportunity to shine with yours. Whether it's having a casual dress code or emphasising the importance of collaboration and transparency, culture can make a huge impact on the candidate and might just be the tipping point that pushes them to accept your job offer.
Build excitement around your mission
Don't let your company's mission become background noise. Many companies make the mistake of letting their workplace become task-focused, instead of mission-focused. You want to create excitement around your vision, and that means talking about it. If you have certain milestones to hit (or milestones that have been hit), ensure this is talked about in meetings and displayed across the office.
Offer low-cost perks
You may not have a big budget to spend on employee benefits and rewards, but you can always use your imagination and create some very attractive low-cost perks and incentives. Some good examples of budget benefits are:
Online training courses to upskill your staff
Team BBQs
New MacBooks for top sales performers (of course, making sure the sales revenue far outweighs the cost of the MacBook!)
Extra leave
Late starts / early finishes
Vouchers
Emphasise the experience employees will gain
So you might not be able to offer the best salaries in the market, but one of the biggest selling points of working for a startup is the amount of experience employees can gain and the impact they can make on the company. Let candidates know their ideas will be heard. This is a huge bonus for anyone who is career-driven and wants to gain as much hands-on experience as possible.
Offer flexible working arrangements
Flexible working arrangements are a huge bonus for many candidates, particularly in today's market. Whether you offer remote working or flexi time, this is one way to really compete with other companies in your industry without breaking the bank.
Be honest about the graft
People appreciate honesty, even when the news isn't the best. It builds trust. If you want to attract the right talent, you need to be transparent about what's expected of them. Otherwise, you risk hiring people who just aren't up to the challenge. Working for a startup often requires late nights and a lot of flexibility - make sure your candidates understand this!
Carry out a 'meet the team' during the interview process
Strong team culture can be a huge selling point. After all, we spend most of our days working alongside our colleagues - it's important we get along! By introducing strong candidates to the team during the interview process, you build more rapport and create a clearer picture of what life will be like working for your startup.
Give your job adverts some TLC
Of course, a candidate isn't going to be sold on your job advert, but it's about the little steps that help to build a bigger picture. Instead of creating a generic job advert that blends with all the rest, take time to craft a job advert that shows off your company's personality and culture.
Work with a budget-friendly recruiter
Sometimes you need to lean on external expertise to track the right talent down. But we know the words 'recruiter' and 'affordable' don't typically sit in the same sentence together. But there are some agencies (ahem, Fixed-Fee Placements) who work a little differently and can provide top talent at an affordable cost.
Find your dream team
Here at Fixed-Fee Placements, we know just how important it is to have the right players on your team to achieve growth. But we also know what a challenge that can be too. Fortunately, we've been able to help many startups build their teams through our affordable recruitment services. If you're ready to grow, contact us today to discuss how we can help.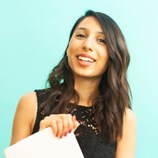 Vanessa Ramkissoon | Recruitment Content Expert