It's no secret that the UK is currently facing a massive talent shortage. As job vacancies continue to rise, most companies are struggling to find talent across a variety of sectors from driving to care work to warehousing. As we navigate the candidate shortages induced from the post-Brexit and post-lockdown climate, businesses need to explore ways to improve their company's offering to attract more talent.
Here are our top ways to attract more candidates in 2021:
Revamp your job adverts

Tidy up your hiring process

Inspire with your EVP

Recognise the shift in dynamics

Review your benefits

Provide career progression

Implement more training

Share your achievements

Leverage the power of social media

Create an empowering and collaborative culture

Work with a recruiter
11 ways to attract talent in a candidate-scarce market
1.  
Revamp your job adverts
Being the first impression most candidates will receive from your company, your job adverts need to speak volumes about your brand and the opportunity. Now is the time to get rid of generic templates, and take the time to curate job adverts that stand out. Inject some personality into your ads and give candidates something to get excited about.
2.  
Tidy up your hiring process
Every business should have a streamlined and structured hiring process. Don't leave it until the last minute to get organised. Candidates are getting snapped up like hotcakes, so you need to be quick off the mark if you stand any chance of securing the market's top talent. Review your hiring process to make sure you're not making the most common hiring mistakes!
3.  
Inspire with your EVP (Employee Value Proposition)
Make your company mission one that everyone wants to be a part of. Build excitement and momentum so that candidates feel a fire in their belly about becoming part of your team. Make your EVP your selling point in your job advert, on social media, and even during the interview.
4.  
Recognise the shift in dynamics
Make sure your hiring team is fully aware of the dynamic shift in the hiring market. The old thinking of sitting back and expecting the candidate to pull out all the stops won't wash in today's market. Interviewers also need to put in the effort to impress candidates and make them feel wanted.
5.  
Review your benefits
As a very minimum, you should be reviewing your benefits package to attract more candidates. Are your salaries competitive? Are you offering flexible working arrangements? Make sure you're giving your competitors a run for their money.
6.  
Provide career progression
Candidates want to know they're signing up for a long-term career opportunity. Part of your job as an employer is to demonstrate how you're able to progress them. Make sure you have a structured path for progression in place.
7.  
Implement more training
Can your company honestly say they provide ongoing training and development opportunities? Make training a priority for your business, no matter how Senior your members of staff. Take pride in offering ongoing development both through in-house and external training opportunities.
8.  
Share your achievements
Don't just assume every candidate will know how great your company is. Whatever success stories you have, share them time and again to put your company on the map.
9.  
Leverage the power of social media
Social media should be an integral part of your marketing strategy. Candidates often look up your social media to gain more of an insight into the company culture. So be sure to share some behind-the-scenes content of social events, office life and all that's in between!
10. 
Create an empowering and collaborative culture
Candidates want to be seen. They want to be recognised for their achievements and they want the opportunity to shine. Work with your HR and management team to create an inclusive culture in your business where you strive to bring out the best in every employee.
11.  
Work with a recruiter
In a climate as competitive as this, you'll need all the help you can get. And what better help to have than a recruiter that speaks to talented candidates all day every day? Form a relationship with a recruiter you can trust will do your business justice when talking to candidates.
Let's work together!
Are you ready to hire exceptional talent? Here at Fixed Fee Placements, we take the time to understand your hiring needs and have an expansive database of candidates to call upon. Speak with one of our Consultants today on 01865 655 298  to discuss your recruitment needs.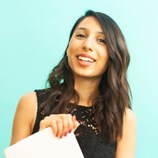 Vanessa Ramkissoon | Recruitment Content Expert